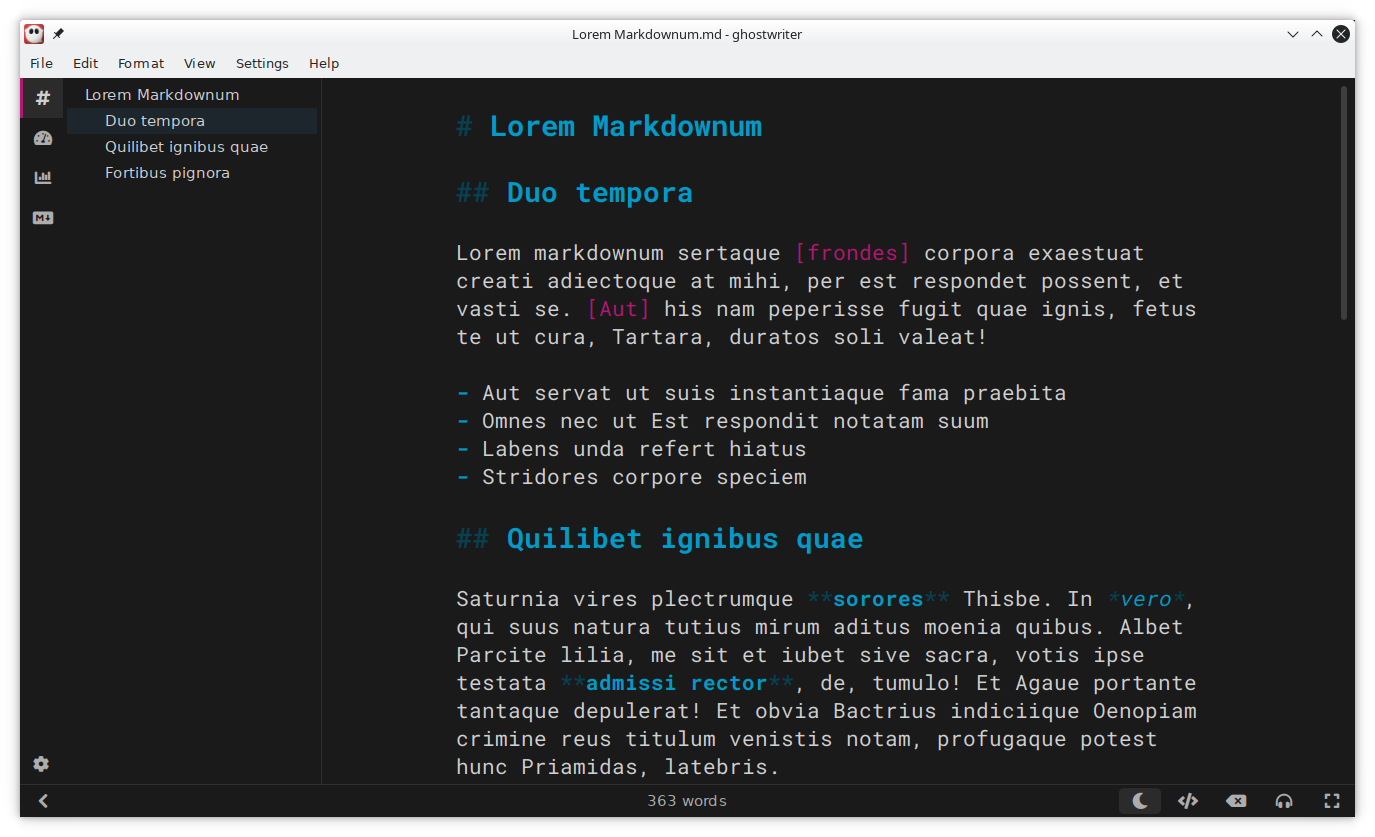 ghostwriter on häiriöttämän tilan Markdown-tekstimuokkain, joka tarjoaa kirjoittaessasi päivittyvän HTML-esikatselun, teemojen luonnin, keskittymis- ja koko ruudun tilan, päivittyvän sanalaskurin ja tiedostonavigoinnin esteettisesti miellyttävässä ympäristössä. Sen mukana tulee cmark-gfm-Markdown-suoritin, ja sen voi integroida asennettuihin Pandoc-, MultiMarkdown-, Discount- ja cmark-suorittimiin.
This button only works with
Discover
and other AppStream application stores. You can also use your distribution's package manager.
Julkaisut RSS
23.08.3 2023-11-09
23.08.2 2023-10-12
23.08.1 2023-09-14