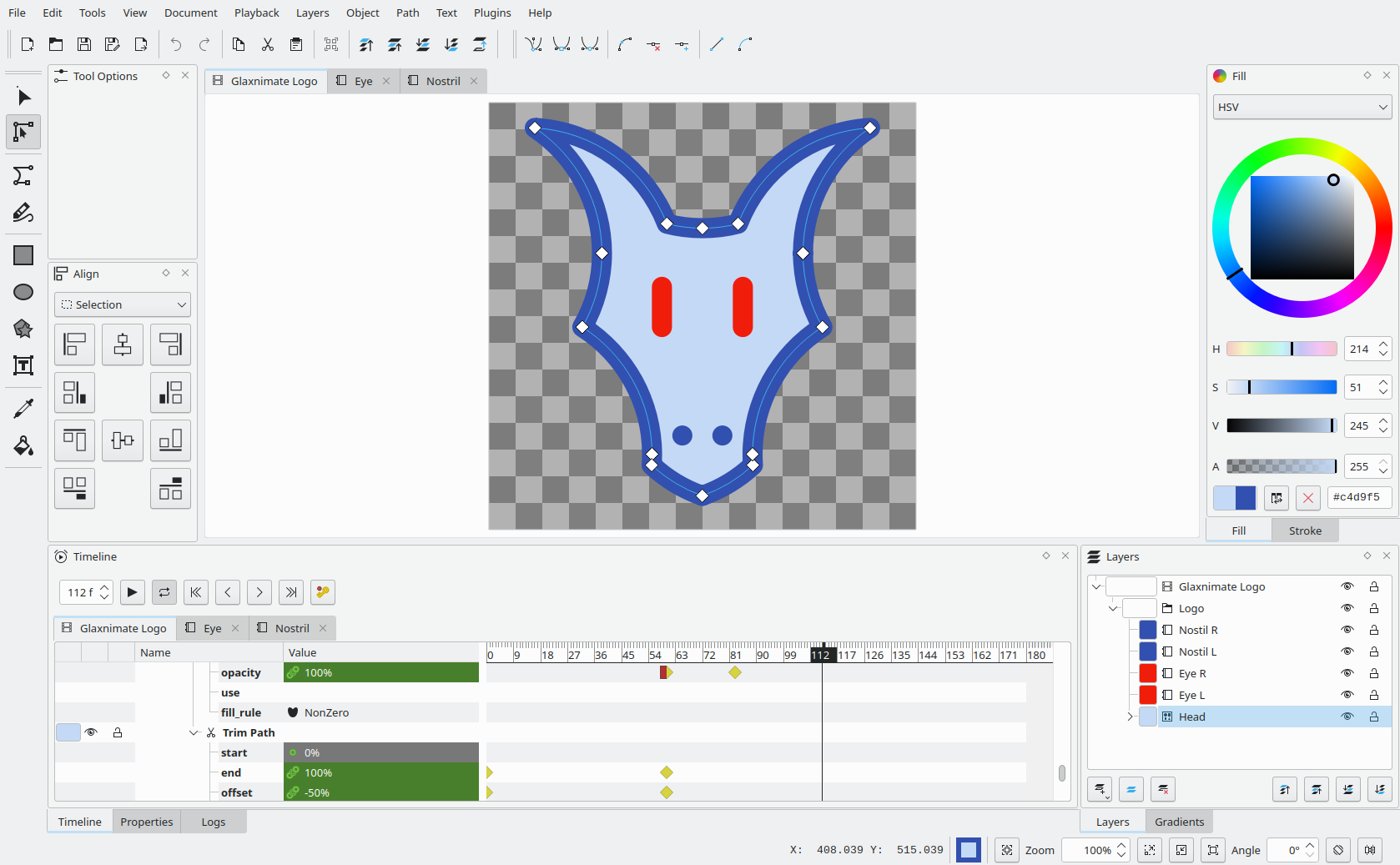 Glaxnimate is an open-source vector animation and motion design desktop application.
Features:
Tweening
Precompositions
Time Stretching
Motion Along Path
Shape Modifiers
Text Support
Animated Gradients
Raster to Vector
Scripting Support
Supported file formats:
Lottie
Animated SVG
Animated WebP
Animated Vector Drawables
RIVE
Video Export
Spritesheet Export
This button only works with
Discover
and other AppStream application stores. You can also use your distribution's package manager.
Releases RSS
0.5.4 2023-09-09