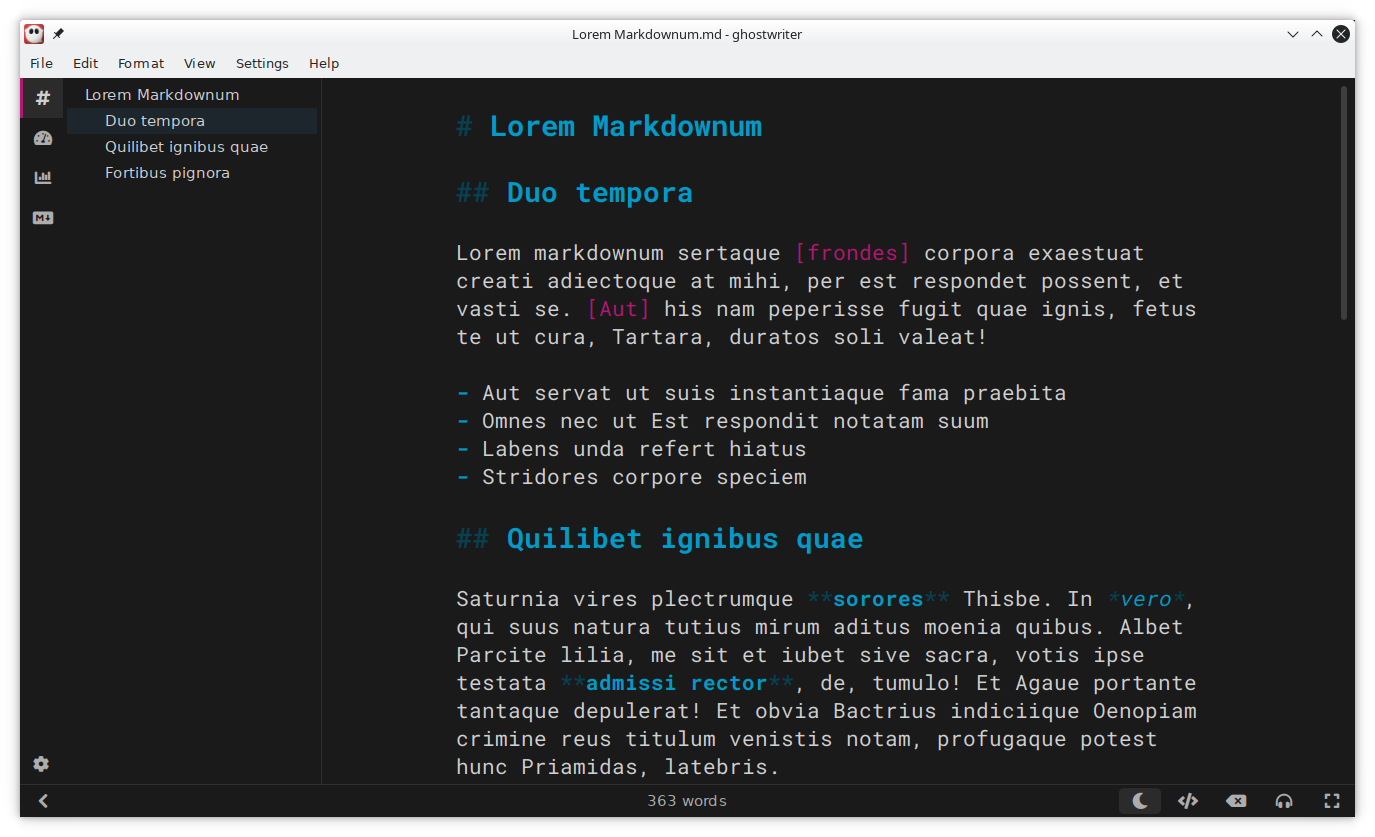 ghostwriter is a distraction-free text editor for Markdown featuring a live HTML preview as you type, theme creation, focus mode, fullscreen mode, live word count, and document navigation in an aesthetic writing environment. It comes with the cmark-gfm Markdown processor built in, and can integrate with Pandoc, MultiMarkdown, Discount, and cmark processors if they are installed.
This button only works with
Discover
and other AppStream application stores. You can also use your distribution's package manager.
प्रकाशन RSS
23.08.4 2023-12-07
23.08.3 2023-11-09
23.08.2 2023-10-12
23.08.1 2023-09-14