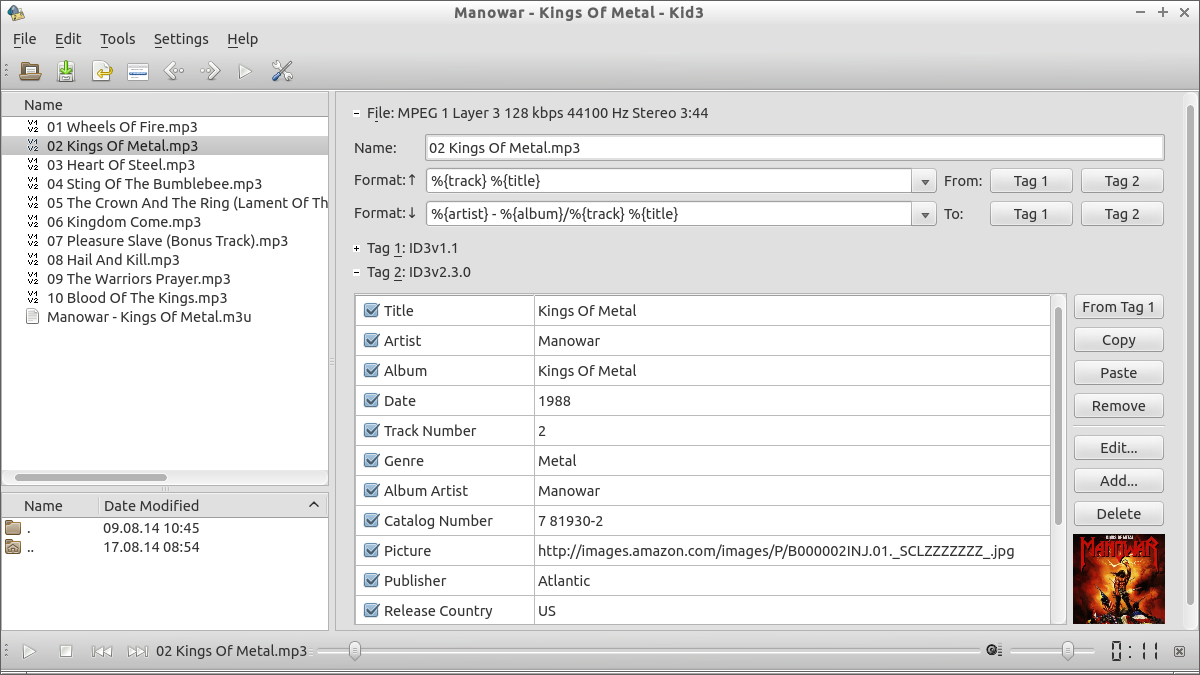 Com o Kid3, um editor de marcas de áudio, poderá editar as marcas dos ficheiros MP3, Ogg/Vorbis, DSF, FLAC, Opus, MPC, APE, MP4/AAC, MP2, Speex, TrueAudio, WavPack, WMA, WAV, AIFF e Tracker.
Todos os dados nas marcas ID3 dos ficheiros MP3 poderão ser editados, sendo possível converter entre os formatos ID3v1.1, ID3v2.3 e ID3v2.4. Poderá editar de forma sincronizada as letras musicais, podendo importar e exportar para ficheiros de Karaoke LRC.
Poderá definir em conjunto as marcas de vários ficheiros. É possível gerar marcas a partir dos nomes dos ficheiros ou do conteúdo de outros campos de marcas, assim como gerar nomes dos ficheiros a partir das marcas e mudar os nomes das pastas a partir das mesmas. A conversão automática de maiúsculas/minúsculas e a substituição de textos ajudam a manter as marcas consistentes.
Os dados dos álbuns podem ser importados a partir do gnudb.org, MusicBrainz, Discogs, Amazon; está disponível a importação automática em lote para várias pastas. Também é possível exportar os dados e gerar listas de reprodução.
Linux
Install on Linux
This button only works with
Discover
and other AppStream application stores. You can also use your distribution's package manager.
Flathub
Download On Flathub
Kid3 Windows installers are also available to download from the binary-factory. These versions don't contains the translations and are intended for testing purpose. Get involved and help us making them better!
Releases RSS
3.8.7 2021-06-20
3.8.6 2021-03-18
3.8.5 2021-01-31
3.8.4 2020-09-26
3.8.3 2020-05-10
3.8.2 2020-01-23
3.8.1 2019-12-23